In most cases, air distribution in data centers involves mixing of cooled air with air that has been heated by the IT equipment making it difficult to supply the cool air to where it is needed and resulting in inefficient heat transfer to the cooling system. 
Overview
Efficient and well planned air management strategies are critical for data center energy efficiency. In most cases, air distribution in data centers involves mixing cooled air with air that has been heated by the IT equipment, which can make it difficult to supply cool air to where it is needed, and result in inefficient heat transfer to the cooling system. Air-cooled electronic equipment depends exclusively on the intake air temperature for effective cooling. Poor air management leads to more air being circulated than required, which leads to air mixing and short circuiting. It also results in recirculated hot air, which is the cause of most hot spots. 
Managing cold and hot air streams in data centers is important for not only managing the cooling infrastructure, but also the IT equipment's thermal environment. There are many relatively simple, low cost opportunities to improve air management in data centers. These solutions can lead to dramatic energy and operating cost savings opportunities, given that cooling demands represent one of the largest energy strains on data centers.
High-Level Best Practices
Key best practices to address these issues include:
Install the server racks in rows
Implement hot and cold aisles
Create hot aisle/cold aisle arrangements
Rearrange perforated floor tiles, locating them only in cold aisles and matching the tile flow rate with the IT equipment airflow rate
Cover openings within and between racks
Evaluate the Air Path (Under the raised floor or in the ceiling space) and Rearrange the Cables, Wires, and Pipes to Address Possible Congestion in the Cooling Air Path
Seal the Remainder of the Cable Penetrations
Separate cold and hot air
Shut off extra CRAC/CRAH/AHU
Reset each CRAC/CRAH/AHU chilled water valve setpoint with the highest air intake temperature at the racks in that zone
Convert the Data Center CRAC/CRAH/AHU air temperature control to the rack inlet air temperature control
Use modeling tools such as CFD or thermal imaging
Install variable frequency drives (VFDs) on CRAC/CRAH/AHU Fans with dvanced Control
Featured Resources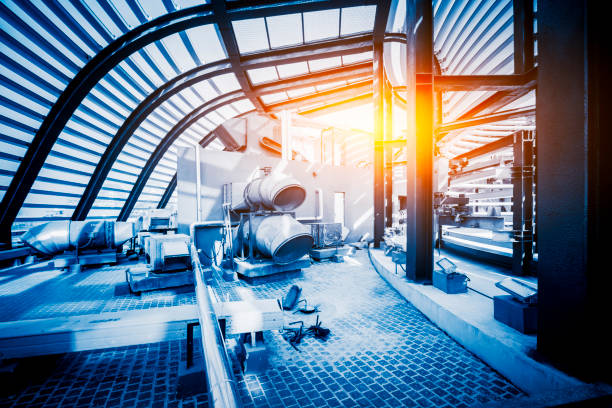 Data Center Air Management Tool & Data Collection Guide
The Data Center Air Management Tool and accompanying Data Collection Guide were developed to accelerate energy savings in data centers without affecting the thermal IT equipment environment by assessing the data center air-management status. Access the Air Management Tool. 
Data Center Air Management Estimator
The Data Center Air Management Estimator is a simplified version of the Air Management Tool that uses the same engine. The input options in this tool have been reduced in favor of increased clarity. Access the Air Management Estimator. 
Air Management Packages Tool
This report presents estimated energy savings for small data center chiller (refrigeration) and fan equipment in a new tabular format for various air management upgrade scenarios. Air management is not only important in its own right but is also a prerequisite to other energy savings measures. If the scenarios included do not fit a particular data center, a previously developed air management tool (DOE, 2014) can be used to calculate a wide range of data centers and air management scenarios. Access the Air Management Packages Tool.
Thermal Guidelines and Temperature Measurements in Data Centers
This document initially develops a list of generalized thermal best practice recommendations as a first step towards temperature management and measurements in data centers, ultimately saving infrastructure energy as well as protecting electronic equipment. Access the guide. 
Demonstration: Portable Air Management Measurement Tools
This report focuses on improving air management in small data centers due to the great potential for energy savings across the data center industry. To be able to implement air management, key environmental parameters such as IT equipment intake temperatures need to be monitored. This demonstration involves two inexpensive, portable measurement tools for assessing air management in small data centers on a limited, temporary basis. Access to simple, inexpensive toolds for implementing and tracking air management is imperative in such environments. Besides evaluating the accuracy of the temperature measurements, this report also includes an in-depth evaluation of the ease of use of the tools. Access the report. 
Data Center Master List of Efficiency Actions 
This comprehensive list of recommended efficiency actions for data centers provides more information on the high-level best practices outlined above as well as a more detailed list of best practices related to cooling air and air management. Access the Master List.
Energy Efficiency Toolkit Series: Air Management
This webinar provided an overview of cooling air management (AM) in data centers; identification of typical energy-saving opportunities in air management; and selective demonstration of Berkeley Lab's air management tools, including introduction of the new AM Lookup Tables (aimed chiefly at smaller data centers). Access the webinar slides.